E-Mail: – training@ufl.edu
Phone: – (352) 392-4626
Fax: – (352) 392-1055
Mail: – PO Box 115006, Gainesville, FL 32611
---

Bob Parks
Director, UF Training and Organizational Development
Ph.D., Religious Studies, Boston University
Master of Divinity, Yale University
B.A., Northwestern University
As director of Training & Organizational Development (T&OD), Dr. Parks works with the T&OD team to create a significant competitive advantage for UF through great leadership, team effectiveness and individual employee excellence. He has worked at UF as a trainer and OD consultant for more than ten years. Before joining UF, he taught or trained in both university and corporate environments for more than five years.
In his current role, Dr. Parks facilitates several of UF's Leadership Development programs as well as courses in the Managing at UF certification program. He also provides strategic planning and other organizational development services to departments and work units across campus. He has lived in Chicago, Jacksonville, New Haven, Providence and Boston—and now lives in Gainesville with his wife, son and daughter.
---
Gwynn Cadwallader
Assistant Director, UF Training and Organizational Development
M.S. Ed., Learning Design and Technology, Purdue University
B.A., Theatrical Design, New Mexico State University
Gwynn brings extensive creative design experience to the role of Assistant Director. Starting her career as a costume designer and then a graphic designer, Gwynn transitioned into the world of education to assist low performing schools with improving their data and teaching systems.
Gwynn worked as a training consultant for several Florida school districts and the Florida Department of Education developing performance tools, coaching teachers and school leaders, and implementing continuous improvement systems.
At UF, she has played a key role in elevating the GBAS (Gator Business Administrator Services) program, training employees in Lean methodology process improvement, and implementing strategic goal initiatives in key areas including onboarding and fiscal responsibility.
In her current role, Gwynn will lead the instructional design team in partnering with campus to create training, learning and growth resources, and professional development events that promote individual excellence, team effectiveness, and great leadership.
Originally from New Mexico, she has a passion for dancing, outdoor activities, and climbing mountains in the western US and around the world.
---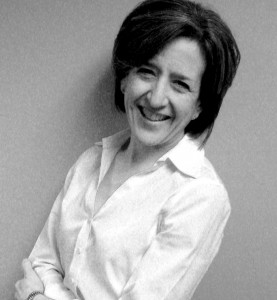 Irma Alvarez
M.B.A., Human Resources, George Washington University
B.A., Economics and French, Wellesley College
Irma recently returned to HRS to support the Training and Organizational Development team as facilitator and trainer. Her human resources experience includes ten years as a generalist with involvement in recruitment, compensation, benefits and training. Irma moved to Gainesville from Washington, DC where she was employed by the Meridian International Center, Unisys Corporation and the Inter-American Development Bank. She first joined HRS in 1993 as a member of the Employee Relations staff at both the IFAS and PPD Satellite Offices. Irma is an active community volunteer and currently serves on the Board of the Alachua County Youth Orchestra.
---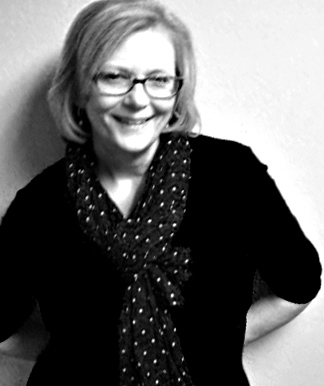 Tricia Bachus
B.S., Graphic Design, University of Florida
Tricia is Senior Leadership and Organizational Development Specialist for the T&OD team. She has experience in strategic planning and assessment, organizational and team development, and leadership strategies. With more than 30 years of experience in both the corporate and non-profit sectors, she recently moved back to Gainesville after being gone for eight years to work as an executive for a national youth development organization.
She has lived in Connecticut, Tennessee, Nevada, Missouri, and Philadelphia. Tricia has successfully launched two children who are confident, joyful, and well-adjusted adults.
---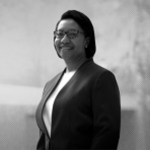 Verlissa Ford
B.AS., Organizational Management with focus on Human Resources, Santa Fe College
Verlissa is the Education and Awards Coordinator for the T&OD team. She brings more than 20 years expertise in Customer Service, Leadership, and Training and Development. In her current role, Verlissa coordinates the Employee Education Program (EEP), the Higher Education Opportunity (HEO), Meritorious Service Awards, Service Recognition Program, and teaches Business Communication classes.
Verlissa is motivated by helping others to grow personally and professionally. She developed a passion for Human Resources and supporting professional and personal development while working in the corporate sector. Her background includes public speaking, management, and training and development. She attended Santa Fe College, where she earned a Bachelor of Applied Science in Organizational Management with focus on Human Resources.
Originally from Gainesville, Verlissa enjoys spending time outdoors, visiting national parks, gardening, Gator games, and road trips with her husband and two dogs.  
---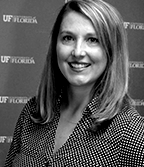 Sarah Hanson
B.A., Biology, University of North Carolina at Charlotte
Sarah is an Instructional Designer on the Training and Organizational Development Team. In this role, her primary responsibility includes working with the core offices on campus to develop training for the Campus-wide Modernization Program to Advance Student Services (COMPASS) project. She also works with the team to develop and update a variety of the online and instructor-led classes offered by T&OD. She has over 14 years of experience in the areas of teaching, instructional design, and training program coordination and implementation. In her previous role as an Education and Training Specialist and Education Coordinator at the Physical Plant Division, she was responsible for coordinating the Career Progression Program, assisting employees with career advancement, and designing and delivering a variety of training classes including New Employee Orientation, New Supervisor Training, and Customer Service Training. She has also worked as an Instructional Designer in a non-profit setting and as a classroom teacher prior to joining UF.
Sarah is passionate about creating interactive and engaging learning experiences to help employees improve their skills and advance their careers. Sarah enjoys spending time with her family, especially her twin girls. She also enjoys DIY projects, crafts, sewing, and spending time at the beach.
---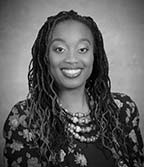 Nicole A. Harris
M.S., Instructional Design and Technology, Full Sail University
B.S., Advertising, University of Florida
Nicole A. Harris joins the Training and Organizational Development team as an Instructional Designer. Prior to her time at UF, she was a high school educator for eight years where she was awarded as her school's Teacher of the Year in 2017 and named Alachua County's 2021 Teacher of the Year. During her career, she taught four levels of English and honors African/African-American History in a class she called Africa and Its Diaspora, which explored the presence and contributions of African peoples all over the world. Her background includes public speaking, designing and facilitating professional development workshops, brand management in the music and non-profit industries, and youth arts programming. She has a vested interest in teaching corporations and organizations how everyday principles from the K-12 classroom can apply to adult learning theories that lead to gains in staff effectiveness and an increase in human performance. Outside of work, Nicole is excited by her faith, Jamaican culture, the arts, health, watching PBS, and jumping on her trampoline.
---
Dianne Matheis
M.S. Ed, Secondary Education with Focus on Technology, Indiana University-Purdue University
B.S., Secondary Education in Mathematics, Ball State University
Over the past 25 years, Dianne has lived many exciting professional lives, from problem-solving computer software and hardware issues, teaching students and adults about technology integration, to authoring instructional resources online. She has been a full-time instructional designer, LMS manager, eLearning developer, corporate trainer, technology integrator, helpdesk supervisor, and classroom educator. She was worked in the K-12 schools, logistics & warehouse management, technology consulting, and flavor manufacturing industries. Dianne offers a strong background in project and program management and a demonstrated commitment to gap analysis and performance management. Dianne is an innovative and energetic leader dedicated to helping people excel and prides herself on her ability to motivate and inspire those around her.
Before joining the T&OD team in Florida, Dianne has lived in the Midwest for the majority of her life. She is passionate about children & animal welfare as well as mental health issues. She enjoys spending time with her family, two rescue dogs and progressing in her yoga practice.
---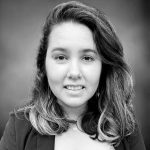 Natacha Miller
M.B.A., Finances, Florida National University
B.S., Health Services Administration, Florida National University
Natacha Miller joins the Training and Organizational Development team as the HR System Administrator. Natacha brings over fifteen years of experience in Customer Service, Data Analysis, and Project Management to the team. In her role, she is responsible for managing the daily operation of the myTraining system, which includes overseeing the administration of instructor-led and online training. Prior to T&OD, she was a Clinical Placement Operations and Analytics Administrator for the UF Department of Physical Therapy, where she had the opportunity to work with students, faculty, and clinicians. For her efforts in her work supporting the students, she has been highlighted in the PHHP alumni publication, Views from a Pandemic Clinical placement scramble.
Natacha enjoys spending time exploring the local trails with her husband and her rescue pup named Buddy. She is passionate about gardening, cooking her traditional Cuban dishes, and reading when it rains.
---

Ronda Mitchell
M.Ed., University of North Florida
B.A., Liberal Studies, Thomas Edison State College
With more than 12 years of technology and professional development training experience, Ronda is an accomplished trainer in the arena of higher education with a passion for educational technology and distance learning development. Ronda works with the e-learning program, assists with organizational and professional development initiatives throughout campus, and facilitates several instructor-led courses on leadership and communication. Ronda lives in the Alachua area with her husband and two young sons.
---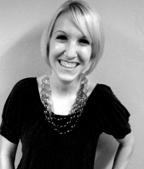 Courtney Moon
B.A., History, University of Florida
Courtney is a professional skills trainer for the Training and Organizational Development team. In her role, she is responsible for the development and facilitation of business communication and management skills training. Courtney also serves as an organizational development consultant, is certified to administer the Myers-Briggs Type Indicator and is a 7 Habits of Highly Effective People instructor.
Prior to joining T&OD, she was a human resource manager with a Fortune 500 company. Courtney is a native Floridian and alumna of the University of Florida.
---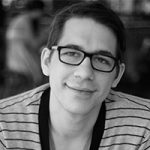 Brandon Telg
M.S., Leadership Development, University of Florida
B.A., Stage Management, University of Central Florida
Brandon is an Instructional Designer on the Training and Organizational Development Team. He has over 6 years of experience at the University of Florida in the Instructional Technology space and more than 5 years of experience as an instructor. In addition, Brandon has worked as an event manager for festivals, conferences, concerts, and storytelling events throughout Gainesville.
Brandon strives to help people grow through understanding and developing their stories, personally and professionally. He combines his experience in communication with a hands-on mentoring approach to work with people and organizations to achieve their goals.
---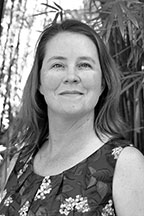 Rebecca Younglove
Becky recently joined the Training and Organizational Development team in a new role as Leadership Development Specialist. Prior to this, she was a Program Coordinator for Leadership Development as well as a school- based administrator and educator with Pasco County Schools for 17 years. She has worked collaboratively with stakeholders across the system to elevate leadership through the development of robust and inclusive learning pathways for all. Her work to create a strong leadership pipeline has resulted in a culture of shared learning and a greater sense of collective responsibility. Becky believes in the value of each individual person and strives to provide targeted feedback and personalized growth opportunities in an honest and supportive manner. Becky attended Saint Leo University where she earned a Bachelor's degree in Elementary Education and a Master's degree in Educational Leadership. She enjoys spending time with her family including her husband, three children and a new grandbaby.