Competencies are skills, abilities, or knowledge that contribute to success on the job. The competencies used in this program were identified and developed through extensive interviews, focus groups, and other research with those who currently excel in these administrative roles at UF.
Fiscal Management Competencies
HR/Payroll Management Competencies
Academic Department Support Competencies
Personal Excellence Competencies (these groups are required for each of the certification programs)

Communication and Building Relationships Competencies
Preventing and Solving Problems Competencies
Organizational Awareness and Experience Competencies
Click on an area of the tree below for information about the key competencies: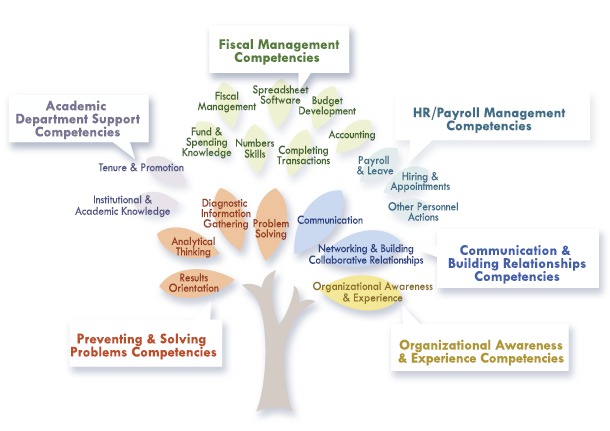 To see the certification requirements, view the Quick and Easy Guide to the Pro3 Series.