RAFT Certificate available to all UF Research Administrators
The Office of Research is pleased to announce the availability of the RAFT (Research Administration and Financials Training) certificate of completion. The certificate is awarded to employees of UF/UF Health who complete the courses shown below.* The RAFT certificate sequence includes four online courses, ten instructor-led courses, and kickoff, special session and graduation sessions.
Instructor-led classes take place monthly and registration is available on a first come, first served basis. To view RAFT training courses open for registration, please visit the Sponsored Programs Course Catalog. In addition, RAFT training courses are available to employees working outside the Gainesville area via the internet.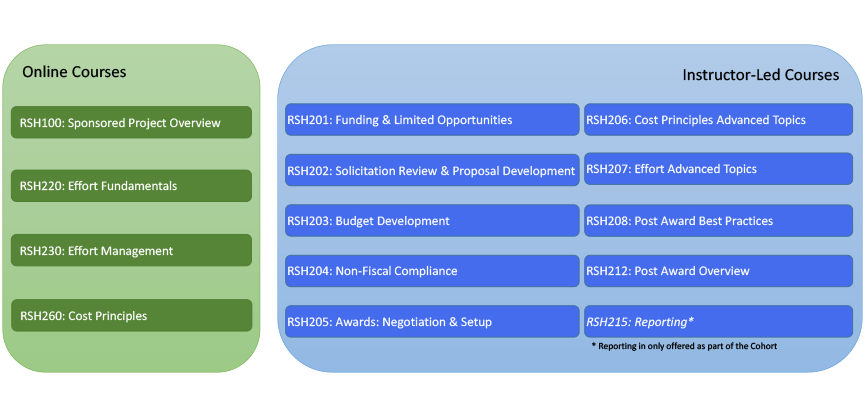 *All course completions attained prior to this announcement will be honored toward the RAFT certificate.