Talent Acquisition Advisor Badge
Talent Acquisition Advisor Badge
Promoting Best Practices & Improving the Candidate Experience
The University of Florida's Talent Acquisition Advisor Badge is designed to provide faculty and staff with the level of knowledge, skill and abilities needed to demonstrate best practices during the hiring process, identify stereotypes and attitudes that can unfavorably affect hiring decisions and support the University's commitment to being and equal opportunity employer.
Those pursuing this credential will learn principles and strategies that advance hiring goals, equal opportunity, and core values that support and enhance the integrity and effectiveness of the search and selection process.
How Does Completion of the Talent Acquisition Advisor  Badge Work?
A total of 14 milestones must be completed to earn a Talent Acquisition Advisor Badge. These milestones come in the form of trainings, activities, and webinars. The participant must complete the required number of milestones identified in each core competency area. Completion may consist of any combination of trainings, activities and/or webinars.
---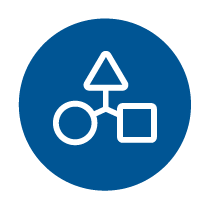 Driving a Workforce Committed to Equal Opportunity
Ability to understand the impact of unfair treatment because of race, color, religion, sex (including pregnancy, gender identity, and sexual orientation), national origin, age (40 or older) disability or genetic information; recognize the shared interests and values of those in the workplace;  promote factors that evaluate merit and leverage best practices in recruiting, selection and hiring; advocate for behaviors and attitudes that demonstrate integrity and credibility, and build trust; influence others to gain buy-in and engagement in the work by connecting concepts, principles, and strategies that support best practices; and create shared accountability, and ultimately drive change.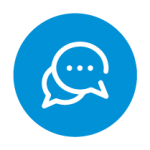 Effective Communication
Understanding of effective communication concepts, tools, and techniques; ability to effectively transmit, receive, and accurately interpret ideas, information, and needs through the application of appropriate communication behaviors.
Decision Making & Critical Thinking
Understanding of the issues related to the decision-making process; ability to analyze situations fully and accurately and reach productive decisions.
Conflict Management
Ability to help others through emotional or tense situations, tactfully bring disagreements into the open, and define solutions that everyone can endorse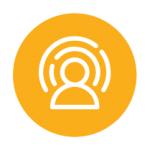 Self Awareness
Provides examples of ways in which strengths and limitations can impact professional performance and assesses own strengths and limitations relative to assigned tasks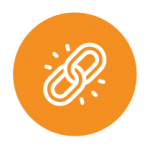 Relationship Dynamics
Builds healthy working relationships and partnerships with multiple stakeholders, coworkers, and colleagues. Ability to work with a variety of individuals and groups in a constructive, productive, and collaborative manner.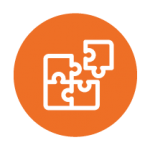 Talent Acquisition
Basic understanding of terminology and Knowledge of and ability to use inclusive best practices to identify and select top talent.
About the Badge & Course
Who should seek a Talent Acquisition Advisor Badge?

The Talent Acquisition Advisor Badge is for faculty and staff who are committed to driving best practices in recruiting, selection and hiring within the University of Florida and within their colleges and units. Those pursing the knowledge, skills and abilities offered by the Badge will be empowered to:

– Ensure that searches are managed in a way that is consistent with the Policy Prohibiting Discrimination in the Workplace.

Assist the search committee in ensuring that best practices are used in all aspects of the recruitment process.

Identify the potential for , unintentional discrimination in recruiting, selection and hiring while promoting access to opportunity, by sharing information, recommending hiring strategies that attract top talent, supporting full committee and stakeholder participation, and consulting with the UFHR, as needed.

What is expected from those who hold a Talent Acquisition Advisor Badge?

While maintaining an active Badge, an employee may:

Assist the hiring authority in the selection process of the search committee and its chair.

Provide advice, as needed, to ensure the search ad is posted in multiple venues that attract top talent.

Provide advice, as needed, to the chair/dean/hiring authority and to the search committee/interview panel to ensure that proactive search practices are used for recruiting and selecting new faculty and staff.

Discuss concepts and principles of unintentional discrimination with the search committee, as needed.

Support with review of competitive talent within the applicant pool and suggest proactive measures to increase competitive talent in the applicant pool, if needed.

Review the short list of candidates selected for interviews and review the files of other applicants (particularly those under serious consideration) to determine if candidates of equivalent quality have been overlooked.

Provide expertise in review and selection, including an understanding of the challenging and sometimes invisible obstacles that hinder our efforts.

Participate throughout the search and selection process from the development of the search committee/interview panel to the point an offer is confirmed.

Assist search chair/dean/hiring authority with reviewing reports and assessing the recruitment strategy at the close of the process to determine success and future opportunities.

How do I maintain an active status?

To ensure that your Badge remains active, you must engage in the following requirements within a 12-month period.

In-Person Trainings

Activities

Participate in at least one full search (internal to your college/unit or external) within a 12-month period.

How do I track my progress?

Microsoft Forms enables you to easily upload and track your progress toward completion of each milestone. If you're using training offered through UF's myTraining Portal to complete a milestone, simply highlight the training on your training transcript and upload your transcript for verification.  As you complete other In-Person Training, Activity or Webinars not captured in myTraining, note the title of the course or activity, the presenter's name (if available) and the date and time of completion in a Word or Excel document and upload that document to the Microsoft Form. You should have a document uploaded for each milestone completed.

May I use previously attended In-Person Training, Activities or Webinar toward the completion of my required milestones?

If you have actively engaged in an In-Person Training, Activity or Webinar within the last 12 months from receipt of approval to participate, you may submit completion confirmation of that Training, Activity or Webinar for review and approval.

What documents should I upload as verification of completion of trainings, webinars, or activities?

For UF trainings and webinars offered through the myTraining portal, your Training Transcript may be used as verification of course or webinar completion. The full transcript with highlighted course information or a screenshot containing your name, EMP ID#, training title and completion date may be uploaded for submission.

Most LinkedIn Learning options will provide a pdf certificate upon completion of the webinar. This certificate or a screenshot containing course title, your name, date and time of the course, and length of course and may be uploaded for submission.

When confirming participation in an activity, a document or screenshot of the meeting minutes, agenda, or program outline that contains the date, your name, and your level of participation may be uploaded for submission.

How do I gain approval to pursue the Talent Acquisition Advisor Badge?

Completion of the Talent Acquisition Advisor Badge requires your supervisor's approval. Approval may be a memo or email notice from the supervisor acknowledging support of participation. The notice must be uploaded by the participant for UFHR verification prior to the start of the program.

Who should I contact if I have questions regarding the  Talent Acquisition Advisor Badge?

For more information or contact UFHR – Talent Acquisition and Onboarding at (352)-273-2841 or talent@hr.ufl.edu.

Who acknowledges completion of the required milestones for Talent Acquisition Advisor Badge?

Once a participant meets all milestone requirements for the Talent Acquisition Advisor Badge, they should contact UFHR – Talent Acquisition and Onboarding at talent@hr.ufl.edu. Once milestone completion is verified, a confirmation email will be sent to the participant acknowledging badge award and providing access to badge resources. Please note all audits are done on a bi-weekly basis.