Employee Education Program
Employee Education Program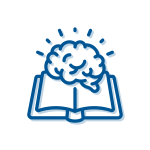 Where do you want to take classes?
The Employee Education Program, or EEP, is an opportunity funded by university resources that enables full-time UF Academic Personnel, TEAMS employees, and USPS employees who have been employed in good standing for at least six months to receive tuition assistance for up to six credit hours of instruction per semester at the state university closest to their work location. TEAMS employees may also attend classes at a public community or state college closest to their work location. Therefore, if you work in Gainesville or Alachua County, the EEP will only apply to classes taken at the University of Florida or Santa Fe College.
EEP application process does not replace admissions or registration processes
The EEP is simply the process by which employees may obtain assistance in paying for coursework. EEP participants must review the program policy, eligibility criteria, and registration guidelines. The EEP application process does not replace the University of Florida admissions or registration process. The university's fee petition and fee refund policies and procedures are not applicable to courses taken through this program. Therefore, there is no petition process for, or a refund of any fees paid. Any employee interested in participating should review the institution's admissions policies and procedures in order to ensure proper enrollment for courses. The University of Florida encourages all employees to pursue professional development in a variety of ways and the Employee Education Program is just one of the opportunities provided to help employees accomplish their educational goals.