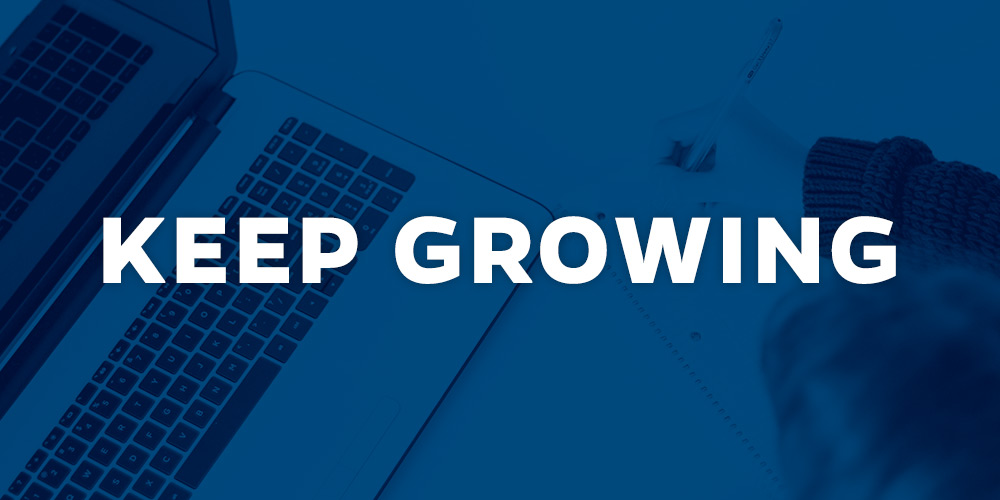 While our first focus is on the health and safety of our faculty, staff, students, and community, the considerable impacts of the COVID-19 crisis on our campus can include changing workloads as well as learning to work, collaborate, or lead in totally new ways. During this time, professional development can be as important, even more important, as ever. UF is uniquely positioned to help faculty and staff through this time with robust and wide-ranging professional development offered through a range of offices, programs, and platforms across campus.
As they are able, UFHR T&OD encourages faculty and staff to use this time to focus on developing themselves—to help them navigate the current shifting landscape and even to develop skills now that will help them thrive over the long term.
With that in mind, we've identified key skills that faculty and staff can develop as individuals and as leaders. These skills are critical for navigating these times and for flourishing over the longer-term. For each of the skills, we've listed a range of online and virtual learning resources to help our faculty and staff learn and grow. Stay healthy, safe, and keep growing!
---
Understanding Systemic Racism
2020 has been a time of deep reflection and, since the killing of George Floyd, our collective eye has been focused on systemic racism and the effects of racism. To change our actions, we must understand the issues. To understand the issues, we must educate ourselves. UF's Department of Multicultural & Diversity Affairs has compiled an extensive list of resources exploring the complex nature of diversity, equity, inclusion, social justice, and racial justice. Please take time to engage with as many of these resources as you can.
Another great document is the College of Dentistry's Academics for Black Lives Resource List.
Additionally, UF HR Training & Organizational Development offers the Gators Together certificate, a diversity and inclusion program designed to increase performance and engagement by creating an inclusive environment for our diverse talents. Click the following link for more information:
---
Keep Growing Series
Training & Organizational Development is offering special online Webinars and Strategy Sessions over the coming weeks. Here are the upcoming offerings, with links to their myTraining Registration pages:
Thursday, August 6 – 11:00AM-12:00PM – Managing the Mental Load of Returning to Work – Webinar
Thursday, August 20 – 11:00AM-12:30PM – How Managers use Norms and Crucial Conversations to Promote a Safe Workplace – Webinar
Thursday, August 25 – 11:00AM-12:00PM – Leaders in Action: A Panel Discussion for Successfully Navigating a Safe Return to the Workplace – Strategy Sharing Panel
Tuesday, August 18 – 1:00PM-2:00PM – Engaging with a Virtual Audience – Webinar
---
New Training Content
Training & Organizational Development has developed many new training materials to help you learn in new ways, at your convenience. Here is a list of materials created specifically to assist with current concerns:
Return to the Workplace
Return to the Workplace: A Step-by-Step Guide for Leaders – PDF
Manager Guidelines for a Safe Return to the Workplace – Video
A Manager's Quick Guide: Return To The Workplace – PDF
Remote Work: To Be Or Not To Be – Video
Returning to the Workplace: Leading through Transition – PDF
Setting Boundaries for Returning to Work – Video
A Guide to Creating, Communicating, and Enforcing Personal Boundaries – PDF
Working and Managing in a Remote/Hybrid Environment
Can You Hear Me Now? Using Streaming Video & Web Conferencing to Enhance Engagement – Video
Accountability in the Virtual Workplace – Video
Tips for Teams: Maintaining a Productive and Collaborative Remote Work Environment – Video
Effective Virtual Meetings – Video
Collaborating in Teams – Video
Providing Effective Feedback for Remote Employees – Video
Being Together Apart – Video
Being Together Apart – PDF
Making Remote Meetings Work – PDF
Tips for Teams: Maintaining a Productive and Collaborative Remote Work Environment – PDF
4 Pillars of Remote Facilitation – PDF
Navigating Change and Uncertainty
Is Stress Your Friend? – Video
Manage Change Before It Manages You – Video
Cultivating An Abundance Mindset – Video
Embracing the Growth Mindset in Times of Turbulence – Video
Leadership and Judgment in Uncertain Times – Video
Leading with Emotional Intelligence During Times of Uncertainty and Change – Video
Stop Stressing Me Out – Video
Values are More Important than Ever: Good Judgment in Difficult Times – PDF
Identity Capital – PDF
Story Development – PDF
---
Keep Growing at UF Podcast
The Keep Growing at UF Podcast features trainings produced by UF T&OD, presented in an audio format so that you can listen and learn at your convenience. New episodes release every other Thursday.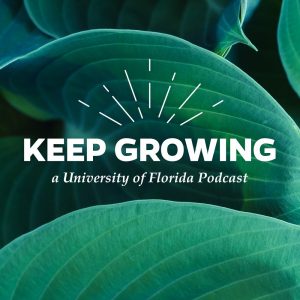 Listen & Subscribe at:
Apple Podcasts
Spotify
Stitcher
Pocket Casts
Google Podcasts
RSS Feed
---
Training for Individuals
---
Training for Leaders/Managers
---
Technology Training
If you are looking for help with the technical side of working with remote technologies, please utilize UF IT's Working Remotely webpage by clicking on the button below.
To learn more about the technical side of working remotely, you may also be interested in the LinkedIn Learning learning path Remote Working: Setting Yourself and Your Teams Up for Success. LinkedIn Learning is a free resource for all UF students, faculty, and staff with valid a Gatorlink account.
---
What training would you like to see from us right now?