Connect with fellow UF professionals at CxUF conference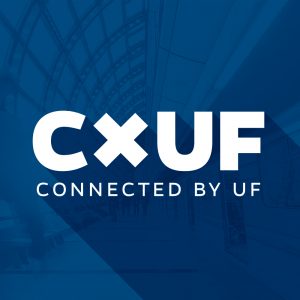 This May, join your UF colleagues at Connected by UF, or CxUF, a free, virtual two-day conference that will provide impactful professional development for financial, human resources, research and academic professionals. Participants will share successful and innovative business and leadership strategies and explore ways to work more efficiently.
CxUF is geared towards UF business and research administrators of all levels, those working in finance, human resources and sponsored programs, and academic professionals and leaders who participate in the UF Leadership Network. The conference will take place via Zoom on May 11 and 12, from 9:30 a.m. to 4 p.m. The registration deadline is March 16 at 5 p.m.