Stronger Together: Promoting racial justice through awareness and action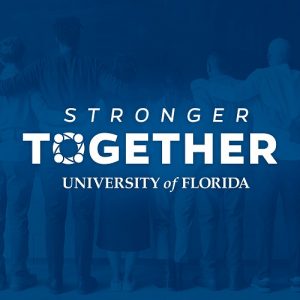 This February, UF Training & Organizational Development launched Stronger Together, a professional development initiative that addresses racial justice. Stronger Together provides UF faculty and staff with the opportunity to participate in a series of conversations and educational offerings designed to better understand and address racism and bias and help promote racial justice at the individual, institutional and systemic levels. The context of fostering awareness, building capacity and promoting action are weaved throughout the offerings. This series is designed to help UF move forward together against racism and towards a more diverse and inclusive campus.
The initiative includes online courses, webinars, interviews and panel discussions as well as a separate series just for leaders. Some of the upcoming sessions are listed here, and we'll continue to share more information as it becomes available. Click on the links below to register for a session.