Together We Drive UF Research
Together We Drive UF Research
Every day, we're striving for a better world through better research.
---
Training For Your Job Duties Questionnaire
Use this form to help determine recommended training courses based on your job duties. This questionnaire may not be all inclusive, so always check with your supervisor for guidance.
---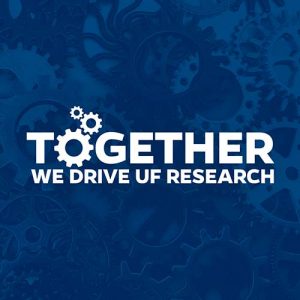 At the University of Florida, MainSpring is an interconnected community of professionals learning, sharing and growing together to move the research enterprise forward.  Each individual works in perfect concert like a finely tuned watch which helps to ease administrative burden and promote compliance ultimately facilitating world class research and scholarship.
The Together We Drive UF Research initiative within MainSpring was created to connect the diverse community of professionals who reduce the administrative burden for faculty but may not already see themselves as an integrated part of the research enterprise.
Without all of us… Analysts can't analyze, Researchers can't research, Engineers can't engineer. We don't work in a laboratory. We aren't scientists. We don't apply for grants. But research can't happen without us. Together, we Drive UF Research. We are MainSpring.