TaxWatch Productivity Awards
TaxWatch Productivity Awards
A joint effort of the Florida TaxWatch, the Florida Council of 100, and the State of Florida, the TaxWatch Productivity Awards (formerly Prudential Productivity Awards) are presented annually to honor state employees throughout Florida who have significantly increased productivity in delivering state services and products. In addition to honoring innovative and cost-saving accomplishments, the awards program recognizes the measurable contributions and added value of individuals and teams. Award winners are presented with cash awards and commemorative plaques.
2019 Nominations due April 30, 2019
Learn more about the 2019 nomination period here, or submit your nomination here. Please note that this year's deadline has been extended to April 30, 2019.
Past Winners
Since 1989, award winners have produced roughly $9 billion in cost savings, efficiency gains, cost avoidance and increased revenue for state government as well as Florida taxpayers. This year, cash and plaque awards were presented to nearly 605 individuals and teams for their innovation and productivity improvements.
This year, cash and plaque awards will be presented to 203 individuals and teams from across the state for their innovation and productivity improvements. Since 1989, award winners have produced more than $9 billion in cost savings/avoidance or efficiency gains for Florida taxpayers and businesses.
The individual and team awardees from UF who have been identified as 2017 winners are:
Suwannee Valley Agricultural Extension Center Team, Institute of Food and Agricultural Sciences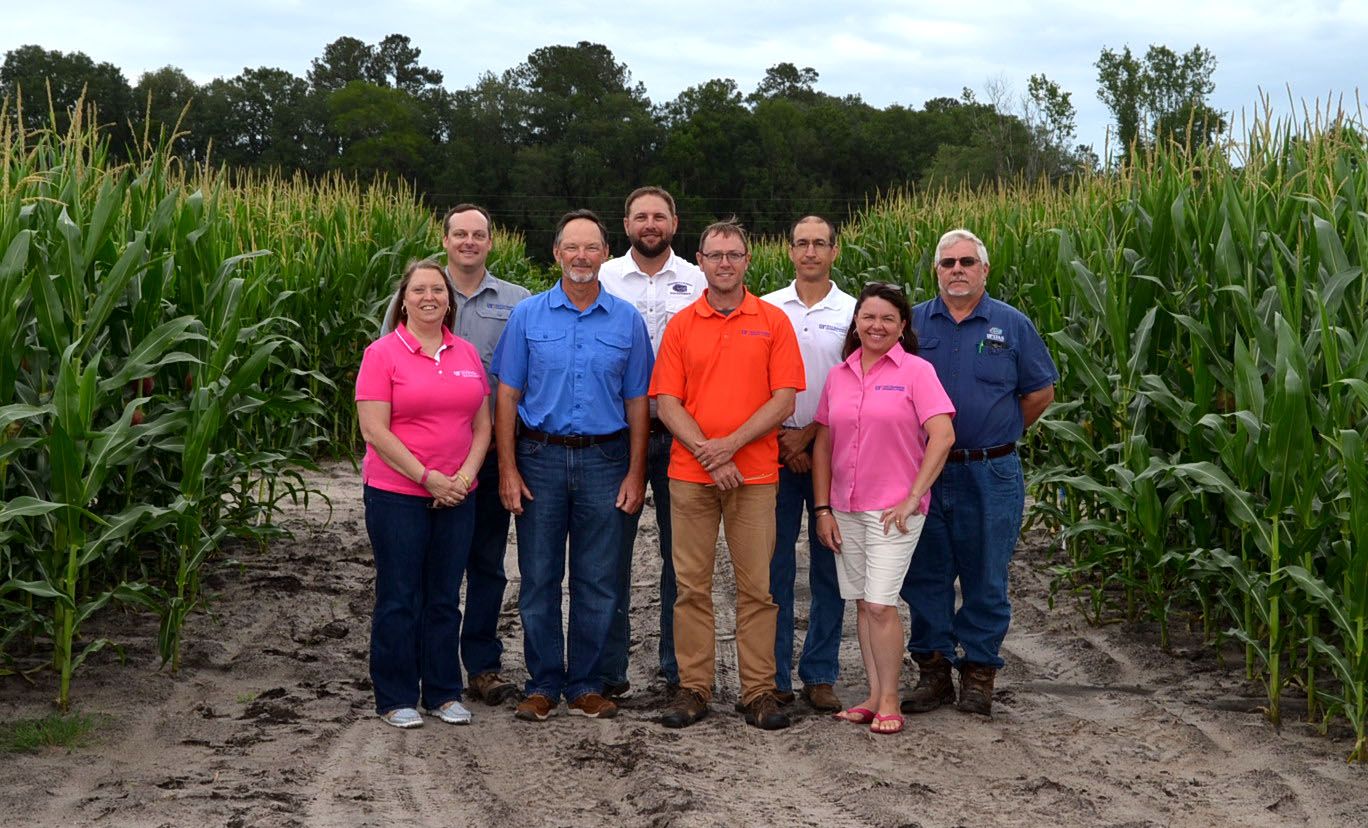 Front row (L-R): Karen Hancock, Mike Boyette, Patrick Troy, Wanda Laughlin. Back row: Charles Barrett, Ben Broughton, Kevin Athearn, Joel Love. Not pictured: Robert Hochmuth
Cash Award
The modernization and technical transformation over the last two years at the University of Florida's Extension farm in Live Oak, FL has resulted in increased efficiencies and savings in labor and farm inputs, and the conservation of natural resources.
Cost Savings Estimate: $185,950 per year or $371,900 over the past two years
Family, Youth and Community Sciences Team, Institute of Food and Agricultural Sciences
Cash Award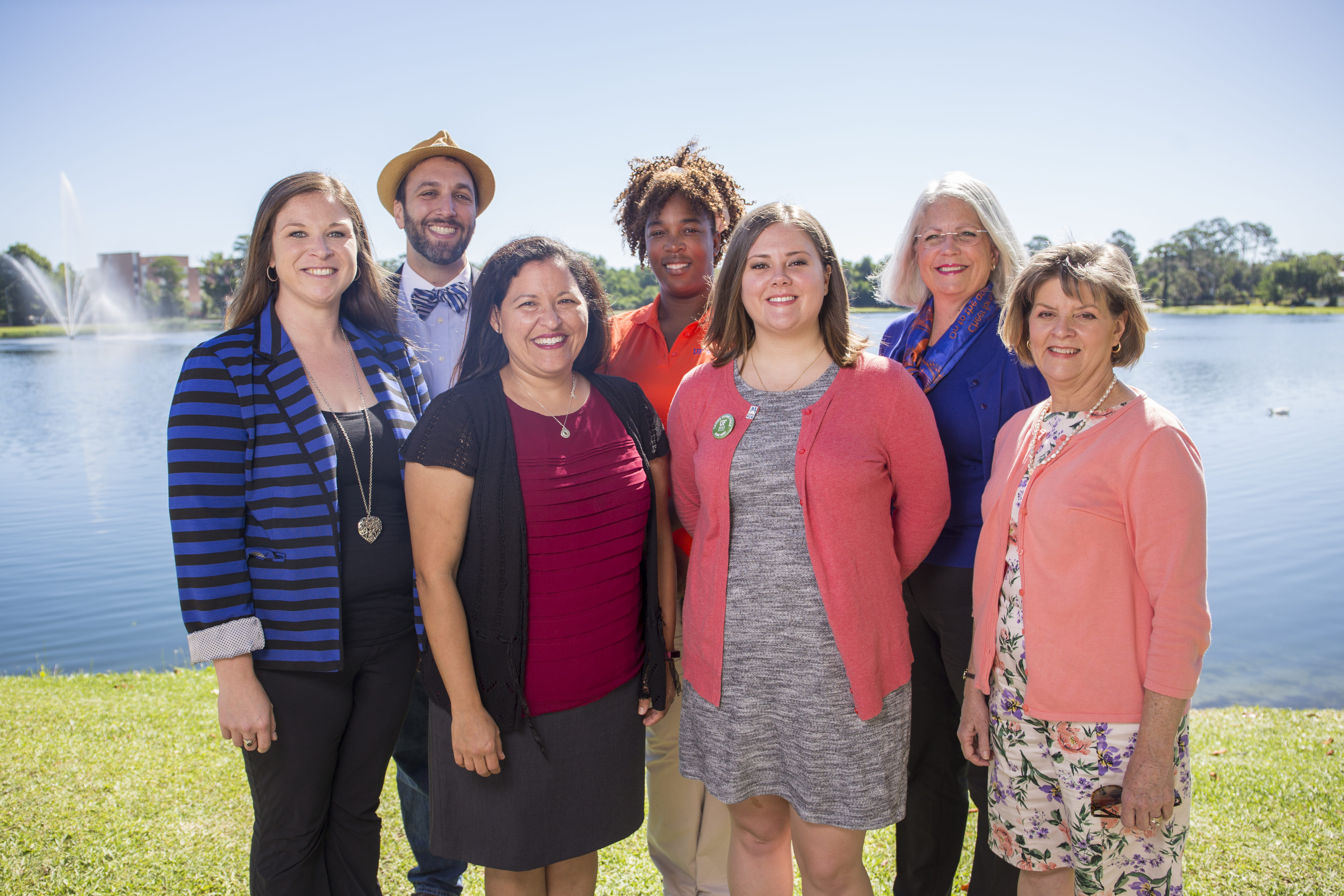 Back Row (L-R) Michael Gutter, Samara Deary, Heidi Copeland. Front Row: Heather Janney, Carree Musgrove, Taylor Spangler, Diann Douglas. Not pictured: Jorge Ruiz-Menjivar
After the IRS consultants approached agents in rural counties to become involved with preparing federal income taxes through the Voluntary Income Tax Assistance (VITA) program, a plan was formulated to incorporate communication technologies such as SKYPE as a method of providing no cost tax return preparation and assistance to multiple counties in Florida and Georgia (eight counties in Florida: Bradford, Columbia, Gadsden, Hamilton, Leon, Okaloosa, Union, and Walton; four counties in Georgia: Early, Lanier, Sumter, and Tift).
Cost Savings Estimate: $50,000 – $99,999
Agricultural and Biological Engineering Team, Institute of Food and Agricultural Sciences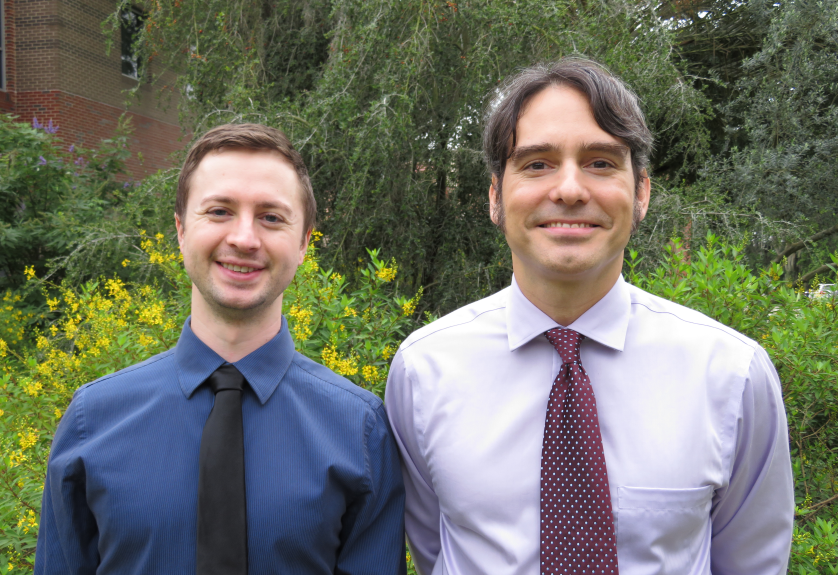 James Canter & Max Williams
Plaque Award
After seeing the innovative online IT request portal Canter designed, Williams worked with Canter to create similar portals for P-card and travel submissions, resulting in increased staff accountability, improved stakeholder relations, and conserved resources, in the form of time and office supplies.
Cost Savings Estimate: Up to $24,999
Admissions and Enterprise Systems Team, Joint efforts by Enrollment Management and Information Technology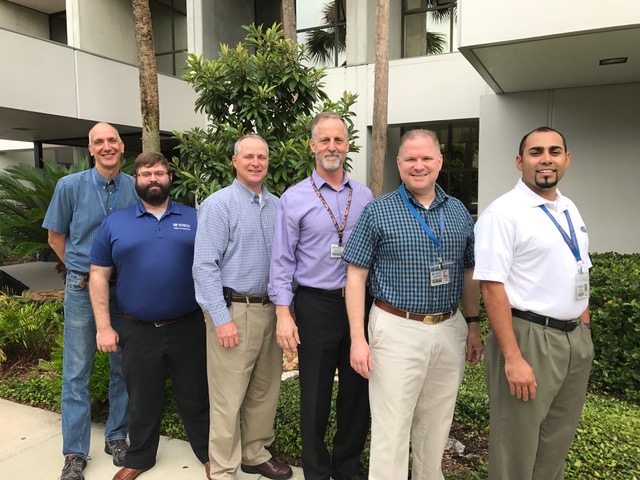 Plaque Award
Team Members: Morgan Vollrath, Rick Bryant, Dmitri Vershinin, Alan Cook, Jay Schnedl, Chris Stetter, Luis Andino
Tasked with increasing the diversity of its freshman application pool, UF was able to implement the new Coalition freshman application within a very short period of time in order to increase the number of low socioeconomic and first generation applicants for the 2017 cycle in a fiscally conservative manner.
Cost Savings Estimate: $100,000 – $499,999
Daniel Morgan, Fiscal and Logistics Operations Manager, College of Pharmacy
Plaque Award
Morgan saw the myriad of financial issues affecting the fiscal unit and volunteered to correct all the problems which included the implementation of policies and procedures, while performing his day-to-day responsibilities.
Cost Savings Estimate: $100,000 – $499,999
Visit the TaxWatch Productivity Awards website for a complete list of winners. The TaxWatch Productivity Awards Agency Coordinator for the University of Florida may be contacted via email at ppacoordinator@hr.ufl.edu or (352) 392-4626. The Agency Head for the University of Florida is Jodi Gentry. Should you have any questions regarding the nomination process or online application please contact Training and Organizational Development, at the email or phone number listed above.